We Offer 24 Hour Emergency Locksmith Services For Commercial & Residential

Unlock Safes, repair and combination change

High security locks

Re-keying doors

Lock repair/replacement

Key control system
Door hardware and installation

Key duplication

High security locks

Door and frame repair/replacement

Key cutting and duplication
Locks and keys make our family safe and secure from intruders – that is their sole purpose. There comes a moment in everyone's life, when a person faced an emergency situation. Whether you have lost your house keys or need to replace the locking system of your house. In such situation, you should rely on our certified locksmiths at Professional Locksmith is with you.
It does not matter whether the situation is occurring at 2 in the afternoon or 3 in the morning, our technicians are expert to deal with every emergency situation.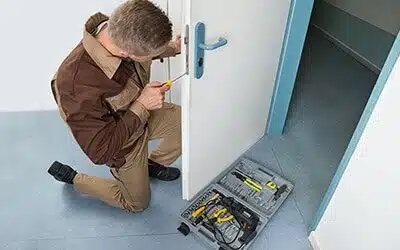 There is nothing more embarrassing and frustrated than being locked out of your office or home. If you have lost your house or office keys, it is important to call a professional locksmith in Ontario. When you call us, our technicians will arrive your location in less time. Our technicians always strive to offer you high quality and cost effective services.
Industries We Serve Automated Security
Every industry is unique and special in its requirement for security and safety systems. Secure and enhance your business with a comprehensive, integrated automated security system. Here are the industries we serve to.
Commercial Building & Retail Shops
Institution of Worship & Education
As a leading provider of security solutions in Canada, we offer a wide range of security systems. We understand the need of reliable and trusted name in security. Hence, we install and supply only trusted brands to ensure that your commercial property is always protected. Being in this industry for decades, our team has expertise and is fully licensed to provide top-notch services. Our belief and trust with our clients' has secured us No #1 security system providers in Canada. Find our services in these locations