An access control system gives you total control over your commercial premises by granting physical access to authorized users only. It is also useful for creating a barrier-free environment and crowd control. With our edge-cutting technology and professional services, you can customize the system based on your commercial needs.

Select From The Wide Range



Our commercial door access control systems specialize as per the need of every industry. Select the correct one from the wide options available in the Mandatory Access Control, Discretionary Access Control, Role-Based Access Control, Rule-based Access Control.
Mandatory Access Control (MAC)
– The most secure access control system.
– Only the system administrators have permission to grant access .
– Applicable in government departments and military force
Discretionary Access Control (DAC)
– The system administrators decide the number and the identity to control access.
– Swipe card access control system & key fob entry are examples that only users with the card or key fobs can enter.
– Applicable in private business & residential areas.
Role-Based Access Control (RBAC)
Access principles based on roles.
For example, only higher positions can access confidential levels of a bank.
Efficient & fit in the organizational structures.
Rule-Based Access Control (RB-RBAC)

Access rules are set by the system administrators.
For example, visitors can enter at certain timeslots even if they are not part of the organizations.
Flexible and can be applied to different business.

Type Of Authorization In Commercial Access Control


Not only the access control system, but you can also choose the authentication tool that best fits your needs. The authentication tools can be combined to establish a two-step identification process.
Encrypted RFID tags
RFID is a smart technology that tracks and identifies data. RFID can be attached to fobs, swipe cards. It is easy to scan but difficult to duplicate
Smart cards
Smart cards can store various data with the function of encryption and mutual authentication. They are efficient and reliable.
Pin Code
PIN codes can act as extra protection for authentication. They are fast and safe.
Biometrics
Biometrics offers a high level of security because it can verify physical features. Since every user has a unique set of biometrics, the authentication is accurate.
Smartphone apps
The use of smartphone apps enables access through Bluetooth Low Energy (BLE) and Near-Field communication.

Why Do You Need An Access Control System?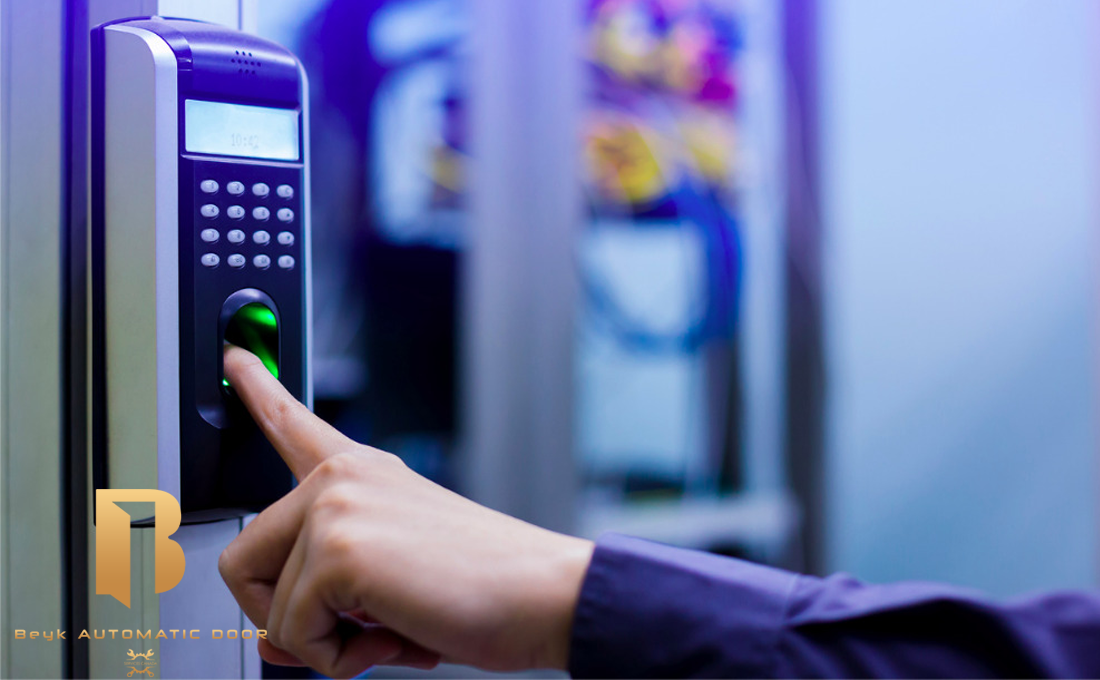 - Advanced Security
It identifies and discourages unwanted intrusions.
- Multiple Selections
Visually determine unseen threats.
Determine criminal and foreseen weapon carrier entering the premises
- Low Cost But High Return
You can know your visitor thus agree or deny access
- Total Access Control
Improves facility operations.
Option to permit admission using barcodes, magnetic stripes, proximity cards (RFID/NFC), or biometrics

Which Access Control System Is Required For Your Commercial Entryway?



If you have made up your mind to get secure access control system, then it's time to tell you which building access control system work for you. Let's dig out the list of access control security system and find out how they differentiate from each other:
Why Purchase An Access Control System?

Gain full control over your premises.
Increase insight with real-time
monitoring and compiled reports.
Have the right people at the right place at all times.
Instill a sense of safety and optimize workflow.
Protect assets, resources, and people.
Enjoy keyless access and a hassle-free operation.
Grant your visitors temporary access.
Regulate access based on job titles and shifts.
Customizable to fit several installations such as doors, elevators, turnstiles, security portals, and gates."
Cut cost by reducing the number of your onsite security personnel.
An access control system is easily integrated with other security systems.
You have an array of options with several features to choose from, such as remote access.
It can be as complex as you need it to be, depending on your security needs.
It is a non-disruptive, user-friendly system.
It is a flexible system with mobile access control solutions.
One-time investment with scalable features.